Everyone who has ever practiced martial arts knows that after a training session it is necessary to rest to allow the body to recover. That's why, on average, amateur boxers train 2, 3 times a week. But does this mean that on rest days athletes must lie on the couch, sleep a lot and recover?
In general, a rest day can be used for any other activities besides boxing. But if there is a strong desire to quickly progress in boxing, you can perform specific exercises. These exercises will not be sparring, working on punching techniques, or strength training.
It will be specific exercises that help improve such skills as coordination, attention, reflexes, breathing, etc. They can be done separately days away from the gym.
Jogging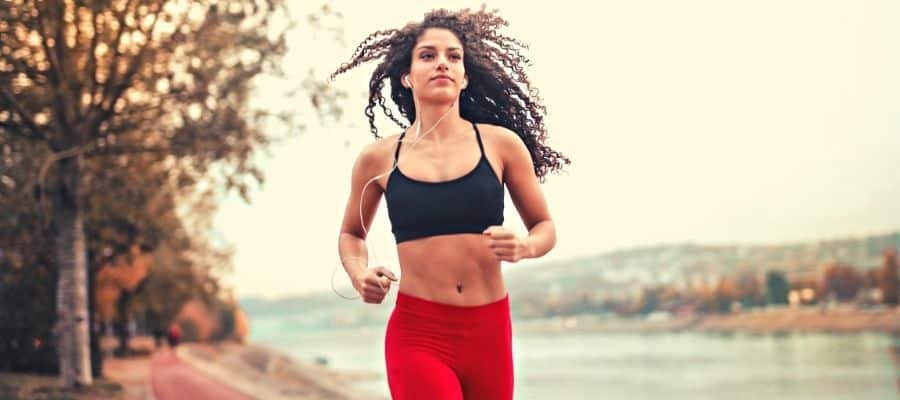 The very first exercise that comes to mind on a rest day is jogging. Jogging is different from running because it is not so intense. The muscles are involved minimally, and this kind of jogging does not overstretch the body, but it does work on breathing development.
The purpose of this exercise will not be the speed, but the range. Depending on your training, I advise running from 2 to 3 miles, and if you want you can run more. But remember not to work out too intensively, as this workout is supposed to be a light one.
Reflex Ball
A reflex ball is an equipment like a headband to which a ball is attached (more often a tennis ball). A reflex ball (fighting ball) is very effective equipment for attention development. Also, it helps to improve coordination, reaction, and accuracy of movements.
It also helps to develop the right punching technique. In addition, exercises with this equipment are very easy to perform and will not waste a lot of energy. This is ideal as a full workout on a rest day (something like 20, 30 minutes) or as an extra exercise after your main training session (about 5 minutes). Read more about the reflex ball here.
Juggling
Another very effective exercise is juggling. This exercise develops agility. Has a positive effect on the neural system. Develops hands small and large motor skills, reaction, and the boxer's coordination of movements. Juggling does not require much physical effort.
It is good for training on a rest day after hard sparring or a workout in the gym. The only disadvantage of this exercise is that it takes time to understand and master the performance technique. And this performance is not as simple as it may seem. Here you can read more about juggling techniques.
Shadow Boxing
How to be without classic shadow boxing on this list. Shadowboxing is one of the most effective exercises for practicing punching techniques as well as footwork in a fight. In addition, if you take light dumbbells, you can also improve your punching speed.
Also, you can put on some ankle weights to improve your footwork. You can also record your training on camera to analyze and find improvement points in your technique.
Swimming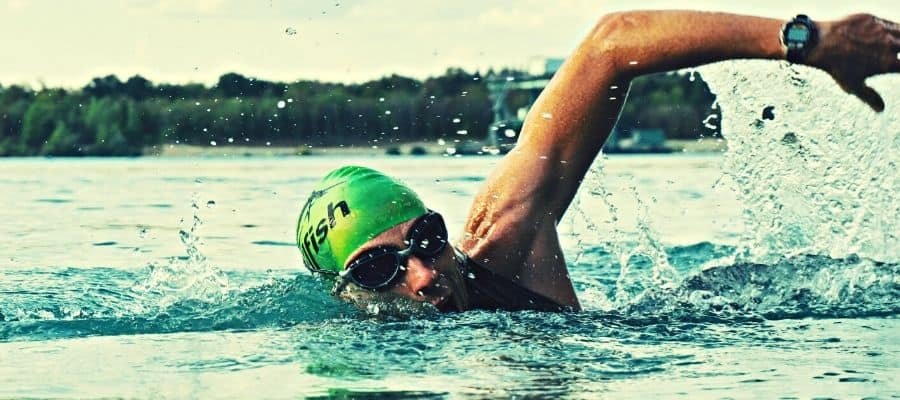 Swimming is an exercise that deserves to be on this list. Swimming in different styles is extremely necessary for boxers. Smooth movements and rhythmic breathing form the ability to consistently relax and tense muscles. It helps to develop the chest area and movement flexibility.
In addition, swimming has great hygienic and health benefits. It has a calming effect on the nervous system. It is recommended to do freestyle swimming after major training as a way to recover from heavy loads during all training periods.
Stretching
Unfortunately, often boxers and athletes, in general, do not give enough time to stretching. Also if they do, it often happens at the beginning of the main training, such as sparring, technique improvement, etc. Besides, such stretching is more aimed to cut the risk of injury during training.
Stretching is an important workout for the athlete, aimed at muscle recovery. During the workout the muscles get tense, and after the workout, they need to be returned to their original state. Otherwise, they become shorter and lose their flex.
So, the best solution is to invest more time in stretching after the workout, or even better to make a separate day for a whole-body stretching workout. Again, stretching is very important, and I would recommend doing it for about 60 minutes after a good body warm-up.
A good way to do this is to go for a run or to take a warm bath or take a sauna, as long as you do it on a rest day.
Dancing
Yes, you read that right. Dancing is a great exercise for a rest day. Of course, that doesn't mean you have to put on a tuxedo and dance the waltz. What I mean here is more rhythmic dancing, where leg movements will be well involved. Rhythmic dancing helps to develop flexibility and movement variety.
It will certainly help to improve your footwork in boxing. In addition, you will have a lot of fun and vary your workouts. This exercise uses heavyweight champion Oleksandr Usyk in his training.
Agility Ladder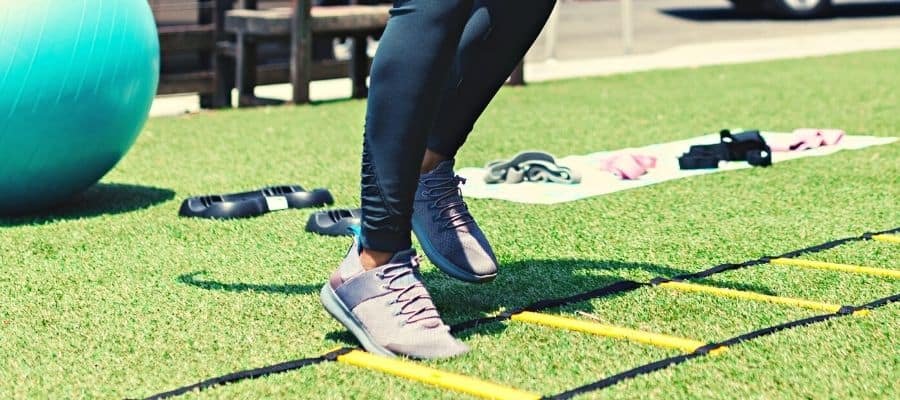 Athletes who train in sports that require sharp changes of movement direction and high coordination of movement, use equipment called an agility ladder to practice coordination of movement and their footwork. This simple and not expensive equipment will help you improve your speed skills.
Additionally improve leg muscles, endurance, coordination, and agility. Also to improve body balance control and motor skills. There are quite a lot of coordination ladder exercises. Some are specialized for specific sports needs and some have general purposes.
But almost all are aimed at improving coordination, leg speed, footwork, and balance.
Technique Analysis
After all, lying on the couch and taking a complete break from everything will also be useful. For this, you can allocate a day off, in which you can combine work with pleasure and watch the fights of your favorite boxer. At the same time, watching his fights, you can do some technique breakdown.
You can analyze his moves and tricks to be able to learn them and to use them in the future on your own.
These techniques can give you new ideas for techniques that you can use in the future. I remember me watching and learning how Roy Jones Jr. throw a distraction jab that fooled his opponent.
After I was practicing that technique on my gym buddies. I think it will help you to become a more dynamic and unpredictable fighter in the future. Those two things are very important to be successful in boxing.
I hope this article was helpful for you. I wish you good luck in boxing!
Last update on 2023-12-01 / Affiliate links / Images from Amazon Product Advertising API