When you're looking for boxing equipment, it's important to make sure that you find the best quality gear possible. You don't want to end up wasting your money on something that's going to fall apart after a few uses. But what is the process of finding quality boxing equipment?
Set A Budget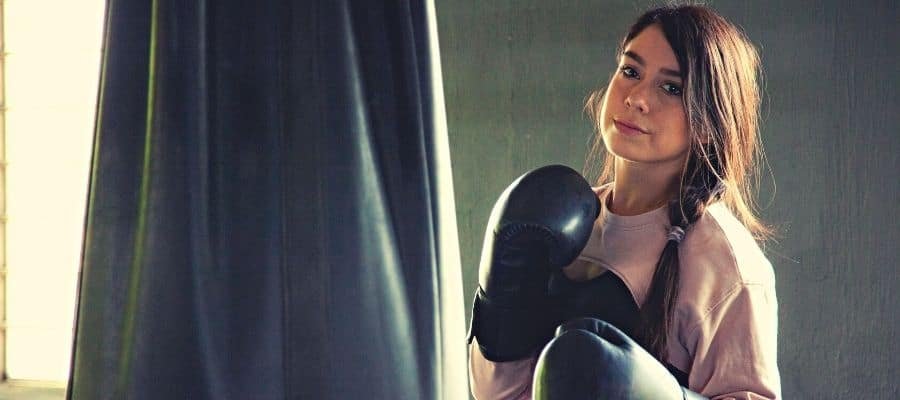 The first step is to set a budget for yourself. This will help you narrow down your options even further. You don't want to spend more money than you have to, so be sure to set a realistic budget before you start shopping. You can get a good piece of gloves and a mouthguard for no more than $50.
When it comes to budgeting for your boxing equipment, there are a few things you need to consider. First, how often will you be using the equipment? If you plan on using it regularly, you'll need to factor in the cost of replacement items such as gloves and hand wraps. Second, what is your skill level?
If you're a beginner, you may not need to invest in the same high-end equipment that a professional boxer would use. Finally, what type of equipment do you need? There are many different types of boxing gear available. So you'll need to decide which pieces are essential for your training.
Once you've considered these factors, you can start to set a budget for your boxing equipment. If you're on a tight budget, consider shopping at second-hand stores or online retailers. You can often find good quality equipment at a fraction of the cost of new items.
Another option is to rent equipment from your local boxing gym. This can be a great way to try out different pieces of equipment before you commit to purchasing them. No matter what your budget is, there's no reason why you can't find the right boxing equipment for you.
With a little bit of research, you can find everything you need to get started in the sport of boxing.
Think Through What Quality Of Equipment You Need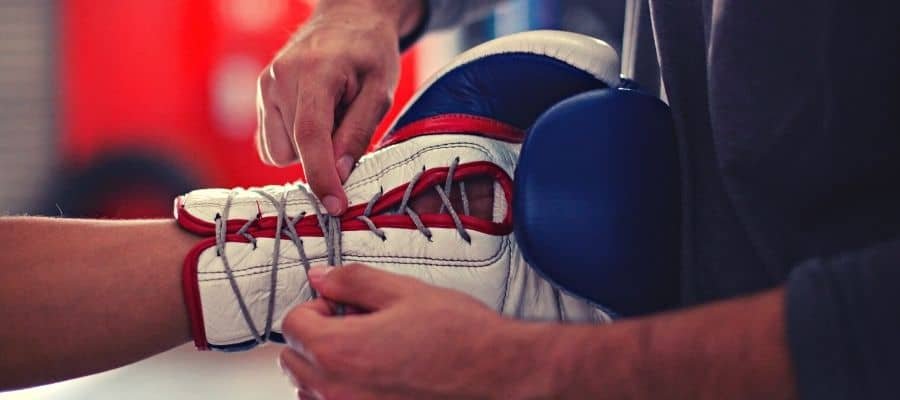 The next step is to decide what type of equipment you need. If you're just starting, you'll need gloves, hand wraps, and a mouthguard. There are a lot of different types of boxing equipment that you can choose from. And when it comes to buying equipment for your training regimen, it is important to consider the quality of each item. Some things to look out for include:
The material used in the construction of the equipment. Higher quality items will generally be made using materials like leather or canvas. These are strong and durable materials that can withstand repeated use without breaking down.
The stitching on the equipment should also be high quality and done well. This ensures that there won't be any loose threads or weak points where the material may start to rip over time.
Finally, take a look at how the equipment is designed. Higher quality items will often have features like extra padding in key areas or reinforced seams to help prolong the lifespan of the item.
When it comes to buying boxing equipment, higher-quality items will generally cost more money upfront. However, over time, these pieces will end up lasting longer. They will also be performing better than cheaper options, so they are worth the investment. Plus, with proper care, your equipment can last for many years to come.
If you're just starting, it's important to invest in good-quality boxing gloves. They should be comfortable and fit well so that you can move freely when you're punching. Look for gloves that have ample padding and have a breathable fabric to prevent your hands from getting too sweaty.
Next, consider investing in a good pair of boxing shoes. They will help you stay balanced during sparring or when you're running on the treadmill. A good pair of shoes should be comfortable, durable, and fit well so that they won't slip while you're wearing them. Some brands offer different styles for men and women, so it's important to find one that suits your needs best.
Lastly, add some protective equipment like headgear, mouth guards, and hand wraps to ensure your safety in the ring. Taking the time to do research before buying
Ask Your Coach For Advice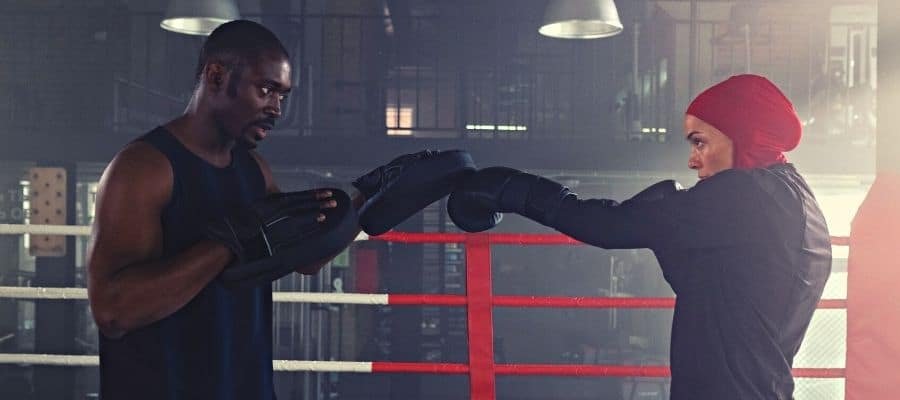 When you're just starting in boxing, it can be tough to know what equipment to buy. If you're lucky enough to have a good coach, they can be a great resource for advice on what will work best for you.
Keep in mind the following things when you ask your coach for advice on buying boxing equipment:
How Often Will You Be Training?
Someone who will train daily will need better equipment than someone who will train 2 times a week.
What Size Do You Need?
Boxing equipment comes in different sizes, so it's important to get the right size for you. Your coach should be able to help you with this.
Do You Need To Buy High-Quality Equipment?
Quality boxing equipment can be expensive, but it's important to invest in good gear if you want to get the most out of your training. Your coach should be able to help you figure out what type of equipment will work best for your budget.
In the end, it's important to remember that your coach has your best interests at heart and wants only the best for you. If they think a certain piece of equipment would help you reach your goals, then it's probably worth investing in!
Do Your Online Research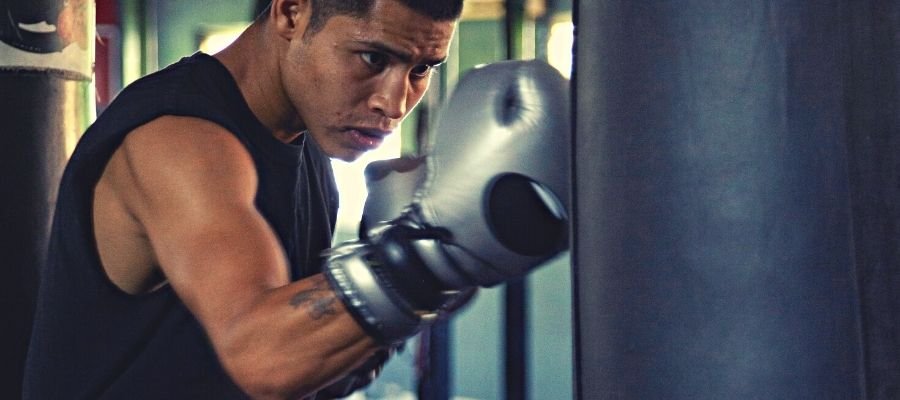 Next, you need to do your research. You need to know what kind of equipment you need and what brands are available. First, you need to have a good understanding of the different products on the market. After that, you can start narrowing down your options.
There are a few things to keep in mind before you buy boxing equipment. It is important to do your research online and read reviews from other boxers or customers. This will give you a good idea of what product works best and is worth the money.
When you are shopping online, make sure that you follow any return policies before purchasing boxing equipment. Sometimes products can be shipped in damaged packages. Also, there may be issues with the item itself. Whatever the case may be, you want to be able to return the product and get your money back if there are any problems.
Doing your research can help you find out which brands are worth the money. Some boxing equipment manufacturers are not as reliable as others. And sometimes the products may be counterfeit. It is also important to look into various boxing stores online that sell different types of boxing equipment.
Different companies specialize in specific types of equipment. So you want to make sure that you find a store that sells what you need. One thing to keep in mind when buying online is that shipping costs can add up if you order a lot of items at once.
Some companies offer free shipping, but this is not always the case. You should calculate the total cost of your order first. And after that to see if it's more expensive than shopping locally for similar items.
Read Reviews
Reviews can be incredibly helpful in ensuring that you're getting the best possible value for your money. There are a few reasons why reading reviews is essential when shopping for boxing gear:
You'll Get An Unbiased Opinion
When you read reviews, you'll be able to get an unbiased opinion about the product or service in question. This is especially important when it comes to boxing equipment. It is because there is a lot of personal preference involved. What works well for one person may not be ideal for another.
You'll Be Able To Compare Prices
Reviews can also be helpful in terms of price comparisons. First, you may think you're getting a great deal on a particular piece of boxing equipment. But if you read reviews, you may find that there's a better deal to be had elsewhere.
You'll Know What To Look For In Terms Of Quality
It's important to remember that not all boxing equipment is created equal. There are a lot of cheaply made products out there. So if you're not careful, you could spend your hard-earned money on something that won't last. Reading reviews can help you identify which products are well-made and which ones aren't worth your time or money.
You'll Be Able To Find Out About Any Potential Problems
If there are any potential problems with a particular piece of boxing equipment, you're likely to find out about it in the reviews. This can save you a lot of headaches down the road. So, you'll know what to expect and can be prepared for any issues that may arise.
See What Different Retailers Have To Offer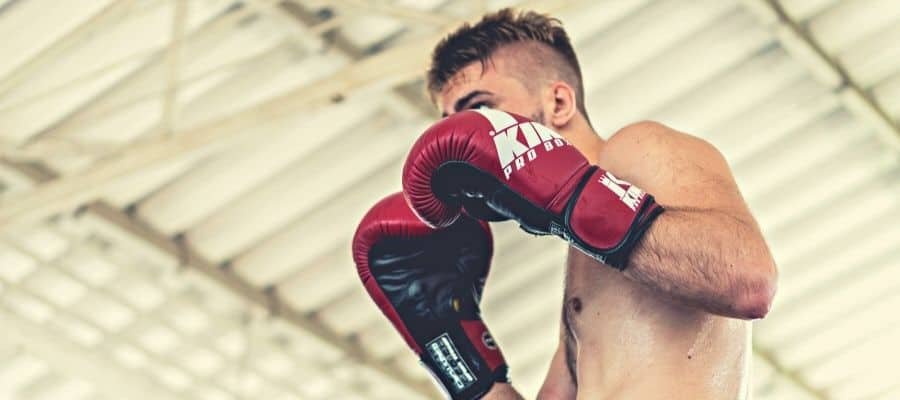 Once you have your budget in mind, it's time to start looking at different retailers. Compare prices and reviews before making your final decision. It's also important to make sure that the retailer has a good return policy. So you can send it back easily in case you're not satisfied with your purchase.
Buying boxing equipment can be a daunting task, especially if you don't know what you're looking for. There are many different retailers and suppliers out there. And they offer a wide range of products and services. But the quality and prices can vary greatly from one supplier to the next.
It is important to consider all your options before making a purchase. This way you get the best possible value for your money. The following tips may help find such good deals:
Check Online Boxing Forums
There are many great online boxing forums where you can find useful information on different suppliers and products. This is a great place to start your search as you can get first-hand feedback from other customers.
Compare Prices
Once you have narrowed down your options, it is time to start comparing prices. There are many online retailers that offer competitive pricing. So take some time to compare the rates before making a final decision.
Read Reviews
It is always a good idea to read reviews of any retailer or supplier before making a purchase. This way, you can be sure that you're getting the best possible value for your money.
Research What Kind Of Products They Have
Now that you've found a few retailers that you're comfortable with, it's time to start looking at the different products they have to offer. Pay attention to the quality of the materials and the construction of the products. You want to make sure that you're getting something that's going to last.
Some retailers might only sell boxing equipment from many different brands. Other retailers might sell all kinds of combat sports equipment. Some retailers might have everything from shin guards to judo gis.
Besides you need to find out what kind of products different retailers offer.
So you should consider how much they cost and whether they offer any promotions or discounts. You might also want to look at brands such as Everlast, Century, and Ringside. They are popular with boxers around the world.
Compare Prices
Once you've found a few products that meet your needs, it's time to compare prices. Don't just go with the first option you see – take some time to compare prices and find the best deal possible.
There is a lot of boxing equipment available on the market. So, it can be difficult to know where to start when purchasing items. It is important to compare prices between online and in-person retailers before making a final decision.
In-person retailers may have higher prices due to the overhead costs associated with running a physical store. But, they may also offer more personal service and advice. Online retailers typically have lower prices. However, it can be harder to find exactly what you are looking for.
It is important to take into account the quality of the product as well as the price when making a purchase. Some cheaper items may not last as long as more expensive ones. So it is important to factor this into your decision.
Ultimately, it is up to you to decide which type of retailer provides the best value for your needs. But by comparing prices and doing research beforehand, you can make an informed decision.
Buy And Test It Out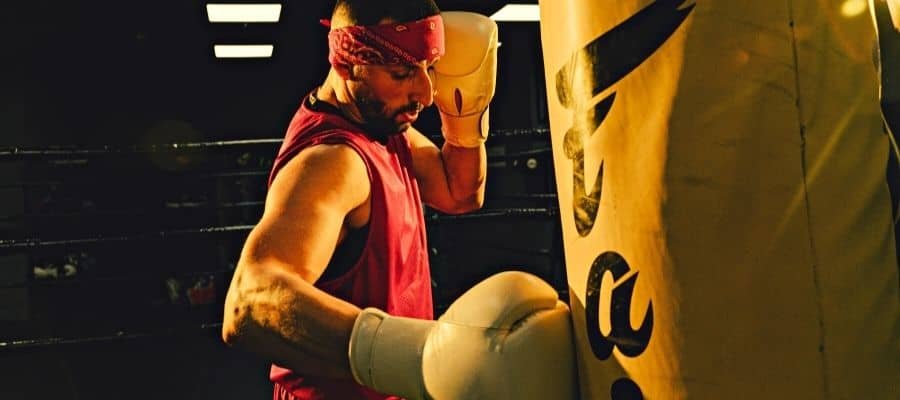 The last step is to make your purchase and enjoy your new boxing equipment! If you're serious about boxing, then you need to make sure you have the right equipment. That means finding gloves that fit well and headgear that protects you properly.
Shoes that are comfortable and provide good support are also necessary. It can be a lot of trial and error to find the right gear. But it's worth it to make sure you're safe and prepared for your matches. You will know this only by testing it out in action.
If you feel like the gloves are too big or too small, if the headgear is uncomfortable, or if the shoes make your feet hurt, then you need to get something that feels better. The only way to know for sure if you have the right equipment is to use it and see how it feels.
Take Care Of Your Equipment
As a boxer, you know that your equipment is important. It protects you from injury and helps you train effectively. Use these tips to take care of your boxing equipment so it lasts longer and performs better:
Store your boxing equipment in a dry, cool place.
Avoid exposure to sunlight and heat, which can cause the material to break down over time.
Clean your boxing equipment after a week of use with a mild soap and water solution. Your gloves should be cleaned less often. But your mouthguard and hand wraps should be cleaned after each use.
Inspect your boxing equipment regularly for any signs of wear or tear.
Replace any damaged or worn-out pieces promptly.
Conclusion
In the end, it all comes down to doing your research. Figure out how much you want to spend and ask your coach or friends for recommendations. Check out online and in-person retailers. Read reviews on different brands. And lastly, decide and start practicing the sweet science.