Throughout history, very few boxers have managed to retire with the perfect record. This has led to great discussions about who could be worthy of the title – the Greatest Ever. However, far more fighters have accomplished this feat than the everyday boxing fan.
There are various fighters who, for different reasons, cut their career short. These male and female champions have accomplished a lot throughout their careers and showed great determination to work hard enough to stay undefeated. 
Best Boxers Who Retired Undefeated
Laila Ali 
Laila Ali, daughter of the legendary Muhammad Ali, ensured the Ali legacy would live on strongly. She never lost a single fight in the 24 fights she had in her professional career. Besides that impressive 0, her record is even more incredible, considering Laila won by knockout/TKO a total of 21 times!
She competed from 1999 to 2007, before she finally retired. Thanks to her achievements throughout her career, Laila is considered one of the best female boxers of all time. 
Floyd "Money" Mayweather Jr.
Mr. Mayweather needs no introduction. The 50 and 0 legend has made a name for himself since he turned pro. Not only did Floyd win all of his fights, but he did so convincingly. Throughout his fights, he was never dropped and perhaps rocked only once or twice.
The champ changed the game, combining his lighting speed, perfect counter-punching technique, and his incredible showmanship to finally retire as a wealthy man. Many boxing fans consider him the best boxer in the history of the sport.
He holds victories over several notable champions such as Oscar de la Hoya, Manny Pacquiao, Shane Mosley, and Canelo Alvarez. Also, to know more fastest boxers like Mayweather, ensure to read our article about the fastest boxers of all time.
Andre Ward
Andre Ward is another fighter that needs no introduction. The champ retired with an awe-inspiring, perfect 32 and 0 record. Ward did not go through his career picking opponents to build a good record. Instead, he faced every possible contender at the time, including two fights against the Krusher, Sergey Kovalev.
Ward won the first fight through a controversial unanimous decision victory. After that, he returned for the rematch, where he stopped Kovalev. After making his professional debut in 2005, Ward fought until 2017. He excelled in the super-middleweight and light-heavyweight weight classes. 
Ricardo Lopez
Between 1985 and 2001, Ricardo "El Finito" Lopez dominated the lighter-weight classes. The two-weight world champion defended his mini flyweight title against an astonishing 21 opponents before retiring in 2001. It is not often that you see a champion retire on top of the game.
Lopez, however, retired a champ and won 51 out of his 52 fights, drawing one of them. What makes his record even more incredible is that he was the first fighter who retired with an undefeated career in the amateurs and the professional ranks. He even went back and avenged his one draw in the rematch. 
Rocky Marciano 
Marciano is probably one of the most famous heavyweights to ever step into the ring. The Brockton Bomber had concrete in his hands and moved like a gazelle. That is undoubtedly why in his 49 professional fights, he never last a single encounter. Out of the 49 wins, 43 of them came by knockout.
Marciano boasts a further incredible record – he is one of the few fighters who have stopped every opponent they have faced in a world title fight. Thus far, there has not been any heavyweight that could match what Marciano has achieved.
No other heavyweight boxer has retired undefeated or with such a high KO percentage. 
Jimmy Barry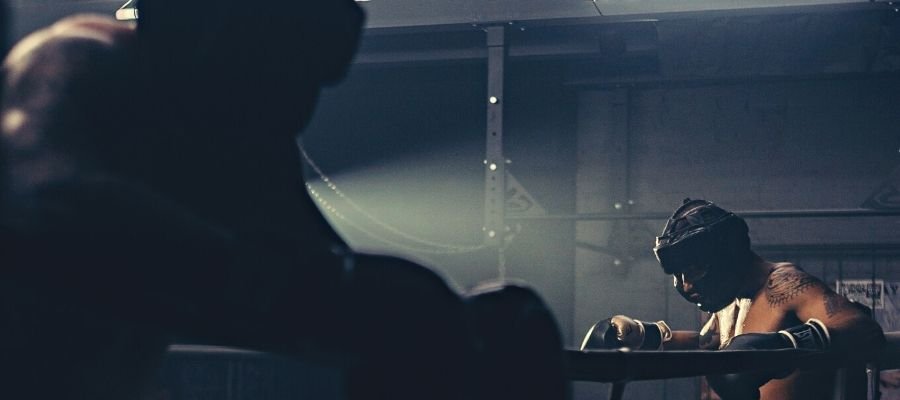 We now move to a previous fly-/bantamweight champion, Jimmy Barry. The Chicago fighter made his debut in 1890 and continued to fight until 1899. There are two things about his record that stand out. The first is the unusually high number of draws.
Throughout his career, he drew 10 of his fights. This was due to certain of his fights containing a stipulation that if both fighters ended the fight on their feet, the referee would call it a draw. The second thing that stands out from his record is that Barry retired undefeated.
Out of his 72 professional fights, Barry did not lose a single fight and ended up winning 39 of his fights through KO. 
Edson Pedro Nascimento 
Edson Pedro Nascimento was a smooth-moving southpaw from Sao Paulo, Brazil. The super lightweight sensation had a tremendous career and retired with the perfect record. Throughout his 49 fights, Edson won 48 of them, with only one fight ending in a draw.
He boasts an impressive 83% KO rate. Although his record is fantastic, it does not bear as much weight as those of Andre Ward or Floyd Mayweather. Edson spent his career fighting opponents who were either making their debut or had several losses to their name. 
Patrick "Packey" McFarland 
Packey was an excellent lightweight boxer during the end of the 1800s and the start of the 1900s. He made his professional debut in 1904. After his debut, he had 113 fights in the paid ranks. Boxrec has verified that he has won 70 of these fights and that he drew 5 of them.
However, he has not lost any of the remaining fights. These decisions were so-called newspaper decisions and therefore differed from official decisions. Besides his winning streak, Packey also boasted a steady 67% KO ratio, which is a relatively high rate for the lightweight division. This in itself is an impressive feat. 
Joe Calzaghe
Calzaghe was the longest reigning champion in the super-middleweight division. He held it for over 10 years and defended the title against 20 opponents. In his entire career that stretched 46 fights, Calzaghe never lost a single one of them.
What adds to the fantastic career that he had, is the fact that he holds victories over some of the best to ever fight in that division. This includes Bernard Hopkins, Mikkel Kessler, Chris Eubank, and Roy Jones Jr. He retired with a KO rate of 70%.
Calzaghe's sweet style, technical way of boxing, and pure grit put him up there-there as one of the best to ever step into the ring. 
Billy Collins Jr.
The tragic story of Billy Collins is plagued by the terrible effects of Luis Resto's cheating. However, it should not be the only time Billy Collins' name is mentioned. The man retired an undefeated boxer, although he was still one of the most exciting prospects in boxing.
Before the Resto fight, Collins boasted the perfect record. He had 14 wins from 14 losses, and he won by KO in 11 out of his 14 fights. His last fight was the no contest against Resto. The Tennessee star showed extraordinary boxing abilities, proving to be a technical fighter with steady power.
He built a solid amateur record of 101 wins out of 110 fights. There is no doubt that Collins was on track to achieve greatness. 
Terry Marsh 
As Marsh was known, the Fighting Fireman soon made a name for himself as one of the most exciting Welterweight prospects. After a stellar amateur record that saw Marsh win the ABA Championship 3 times, he turned to the professional ranks.
He became only the second European boxer who retired as a champion – a feat achieved by only a handful of fighters. Marsh made his professional debut in 1981 before winning the IBF Light-Welterweight title in 1987.
He retired later that year after he had admitted to being diagnosed with epilepsy. Marsh's career was surrounded with controversy, including the charges against him regarding the shooting of promoter Frank Warren. 
Sven Ottke
Ottke is a German boxer who fought in the middleweight category. He fought during a record-breaking 3 consecutive Olympic Games, from 1988 to 1996. As a professional, Ottke retired after 34 perfect fights. He was known as a technical boxer rather than for his punching power.
This is evident from his relatively low 17% KO rate. The Phantom held both the IBF and WBA super middleweight titles from 2003. He defended the titles successfully and had his final title defense against Armand Krajnc in 2004. Ottke retired immediately after the fight, never having lost a professional fight in his career. 
Harry Simon
Harry Simon ensures some representation for the African continent. The Namibian ended his professional career with a stellar 31 and 0 record. "The terminator" made his professional debut in 1994 and had dynamite in both hands.
That perfectly explains how he managed to win 23 fights by stoppage in a career that has seen several controversies. These controversies include criminal charges and a period spent in prison. Simon took long layoffs, only fighting twice from 2001 to 2010.
His last outing came in 2018, where he fought for a TKO victory over Kaminja Ramadhan in his home country, Namibia. 
Mihai Leu
The Romanian former professional boxer competed between the years 1991 and 1997. Before he turned to the paid ranks, Leu was a World Junior Champion and had almost 200 amateur fights. He is said to have won nearly 190 fights in the unpaid ranks.
Leu shone in the welterweight division and built a steady record by the time he retired. He retired with a perfect 28 and 0 record, winning 10 of his fights by way of KO/TKO. As a professional, he won the WBO welterweight title in 1997, after which he had to retire due to his injury.
Leu faced a career-ending injury, which forced him to retire after only one title defense. 
Edwin Valero
The Venezuelan boxer took the professional ranks by storm when he made his debut in 2002. Between 2002 and 2010, Valero made a name for himself as an exciting prospect. His career, however, took a horrific turn. Valero admitted to stabbing his wife in a hotel in Valencia and was arrested accordingly.
He passed away the next day in prison. The circumstances of his death are not particularly clear, but it is said that he most likely committed suicide. Valero, at the time, had built up a record of 27 victories with no losses. At the time, he had a 100% KO ratio, with all 27 of his wins coming by KO. 
Valero used to perform some old-school boxer exercises to increase his speed and KO power.
Kim Ji-Won 
Ji-won was a super bantamweight fighter whose career stretched only from 1985 to 1986. He held the IBF title during his career and defended it a total of 4 times. This is an even more impressive feat because he only fought 18 times.
Out of the 18 fights, he won 16 and never lost a single fight. 7 of his victories came by way of a stoppage. The South Korean former professional is one of the only 15 boxers who retired on top of the game. After his retirement, Kim Ji-won attempted a career in acting and shifted his focus from boxing to the acting industry. 
Dmitry Pirog 
Pirog was the middleweight champion for the WBO franchise. The champ had an impressive career, building a steady record of 20 and 0. His career was tragically cut short due to medical conditions forcing him to retire – he suffered from chronic spinal injuries.
"The Grandmaster" made his debut at the age of 25. Pirog was an impressive fighter who maintained a 75% KO ratio with some serious power in both hands. Pirog last stepped into the ring on May 1, 2012, in a title defense against Japanese fighter Nobuhiro Ishida. He defended his title a total of 3 times. 
Jack McAuliffe
The Irish-American boxer had an incredible record. He won 28 of his fights and had 10 draws, most likely due to stipulations stating that should there not be a knockout, the fight will be called a draw. However, McAuliffe never lost a single fight throughout his professional career.
He competed between 1886 and 1893 and became the first boxer to hold the World Lightweight championship. Also, one of just 15 champions who retired on top of the game, McAuliffe was an intelligent and powerful puncher. No wonder he was known back then as the "Napoleon of the Ring."
Natascha Ragosina
The Russian female boxer was one of the best female fighters ever stepping into the ring. She spent most of her career being widely recognized as the top super middleweight in the world. She competed in boxing and kickboxing before retiring with a perfect, undefeated record.
Out of her 22 fights, she won all 22, with 13 of those victories coming from KO/TKO. By the time she retired, Ragosina had held all the major female super middleweight titles as well as two of the heavyweight belts.
Natascha won the heavyweight title despite having a 29kg weight disadvantage in a fight where she relied on her speed and agility to knock out Pamela London. 
Michele Aboro
Michele Aboro is a former women's professional boxer who competed from 1995 to 2001. She is widely considered a pioneer in the sport, making way for women to compete on a more equal footing. She is also one of the few boxers who have retired with an undefeated professional record.
She boasts a 57% KO ratio in her 21 bouts. Out of the 21 fights, she won all 21 of them. After making her professional debut in 1995, she fought her last fight in 2001. Her final fight was a rematch against Nadia Debris, where she fought her way to a unanimous decision victory. 
Pichit Sitbangprachan 
Pichit is a former boxing champion and only one of the few fighters who retired as a champion. He was born into a family in Thailand, where boxing was in the family. This is because his younger brother later became a WBA junior-flyweight champion. Pichit was a flyweight, smooth-moving southpaw who boxed very technically.
Out of his 24 fights, he never lost a single fight. What other supplements that perfect 0 is the fact that 18 of his victories came by way of KO/TKO. He turned professional in 1988, fighting for 6 years before retiring undefeated in 1994. He returned to boxing twice, in 1996 and 2000, fighting 3 fights. 
Nicola Adams
Often boxers have incredible stories about fighting their way through hardship to obtain success. Nicola Adams is no exception, and her success level is incredibly inspiring. She fought for Olympic gold at the 2012 games in London and then again in 2016 in Rio.
Both these medals were won in the flyweight category. The Lioness won 5 out of her 6 professional fights and drew 1. She, however, never lost a single professional fight. Although her professional record is not as impressive as others on this list.
Her incredible story and stellar amateur record have made her worthy of being mentioned. She made her professional debut in 2017. Unfortunately, Adams sustained an injury in her last fight in the form of a torn pupil. She consequently had to retire in 2019 due to medical reasons. 
Kara Ro
The retired Canadian currently works as an MMA and Boxing trainer. Still, she was one of the top active female boxers a few years ago. The slick southpaw made her professional debut in 2002 and finally retired after a stellar career in 2011.
Like many other fighters, Ro had her fair share of injuries throughout her career. She had extensive surgery after suffering chronic back injuries. However, throughout her career, Kara built an awe-inspiring record. She fought 17 times while not losing a single one of her fights. Out of the 17 bouts, she won 7 of them through stoppage. 
Wang Ya Nan
Wang Ya Nan is a former Chinese professional boxer. After making her professional debut in 2006, Wang continued to fight as a professional. She excelled in the middleweight category. But, Wang had a short time in the paid ranks, ranking 8 victories from her 8 fights. 3 of her fights she won by stoppage.
Wang became the first Chinese fighter to win the WBV middleweight female world title after a 10-round unanimous decision victory over Janaya Davis. She made several title defenses before retiring in 2009 after her final fight. 
Georgi Kandelaki 
Kandelaki is a previous professional boxer and champion hailing from Georgia. Like many others, Kandelaki had to retire from boxing for medical reasons. In this case, it was due to an eye injury. However, Kandelaki had a stellar career in the unpaid ranks and an impressive career as a professional.
He boasted a magnificent 110 and 12 record in the amateurs, winning an array of awards. As a professional, Kandelaki won the World Boxing Union Heavyweight Championship with a 12th-round TKO of his opponent, Alexander Vasiliev, in 2002.
As mentioned before, he, unfortunately, had to retire. However, he managed to build up an impressive 24 and 0 record, with 18 victories coming from stoppage. 
Joe Mesi
Baby Joe is a former professional boxer born in Buffalo, New York. The American fighter fought through 36 bouts as a professional before he retired. Baby Joe was a hard-hitting puncher whose power could match any of the heavyweights of today.
Out of his 36 fights, rest assured he did not lose a single one. Joe made his professional debut in 1997 and had a long and impressive career. He finally retired after his last fight in 2007. Out of his 36 victories, Mesi had won 29 of them within the time. This 80% KO ratio speaks to his incredible power. 
George Foreman III
George Foreman III affectionately referred to as Monk, is the son of the legendary two-time Heavyweight champion, George Foreman. Monk competed as a heavyweight fighter and is one of the few fighters to ever retire undefeated. His last fight to date was in 2012, after his professional debut in 2009.
Monk has fought 16 professional bouts throughout his career, winning all 16. His performances thus far show that Monk had great potential and that he was a great fighter with good technical abilities and tremendous power.
For sure, the power flows through the Foreman's veins as Monk stopped 15 out of his 16 opponents within the time. 
Vinny Letizia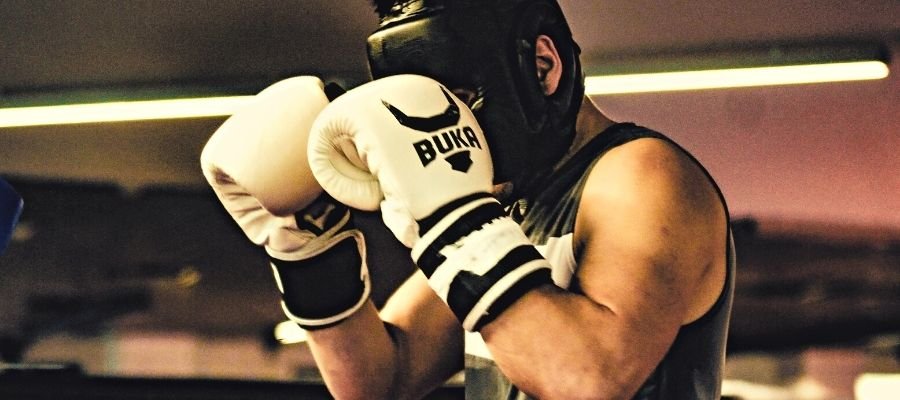 Vinny Letizia's story is as tragic as they come. The super lightweight fighter had a tremendous record. He made his professional debut in 1990 and continued to fight 17 times. Out of his 17 bouts, 1 was ruled a draw, and he won the other 16 of his fights.
Even more incredible is that out of the 16 victories, he stopped his opponent 14 out of the 16. His final fight was in 1993 when he won his fight against Mark Hammon via TKO. Letizia was killed in a motorcycle accident 20 days after his last fight. You were an amazing fighter! Rest in Peace, champ.
Irving Pierre Louis
Irving Pierre Louis was born in 1971 in Bay Shore, New York. He fought as an amateur and had a stellar career in the unpaid ranks. Also, Louis competed as a featherweight boxer in a career from 1990 to 1996. He won two New York Golden Gloves Championships.
During his time as an amateur, Louis beat the future world champion, Junior Jones. Irving Pierre Louis boasts a perfect record of 17 fights and 0 losses. Of his 17 victories, 5 came by way of KO/TKO. 
Marvin Shuler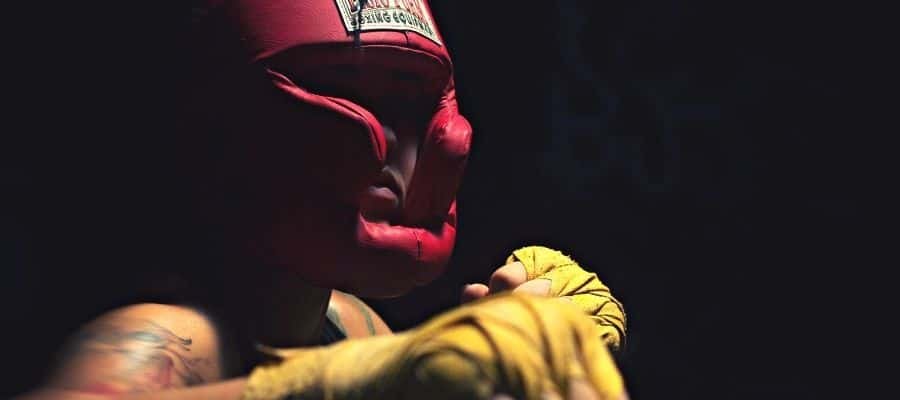 Marvin Shuler is not only one of the few boxers who retired undefeated, but he also works as a promoter today. Shuler made his professional debut in 1981 against Julian Monrose. He demolished Monrose in a KO victory. Although his career did not last that many fights, Shuler always managed to impress.
His last fight was in 1985 against Gary Tibbs – a fight called a draw. Shuler finally retired with a squeaky clean record of 11 fights, 9 victories, and 2 draws. Throughout his career, despite periods of inactivity, Shuler managed to maintain a KO rate of 72% 
Best Active Boxers Who Are Undefeated (2022)
Terence Crawford
Crawford is considered by many to sit on top of any credible pound-for-pound list. The welterweight champion has struggled to find opponents willing to step into the ring with him. He moves well and has concrete in both fists, making him a formidable opponent.
So far, he has held the world championship title in three different weight classes. T-bud is one of the active fighters with the best record up to date, boasting a squeaky clean 38 and 0. He holds a KO rate of 76%. The only question fans are desperately looking for an answer to is how he will do against the Truth, Errol Spence Jr.
Errol Spence Jr.
Errol Spence Jr sits alongside T-bud on most modern-day pound-for-pound lists. The 2012 Olympian turned to the professional ranks after a stellar amateur career. He is currently the unified welterweight world champion and boasts a perfect 28 and 0 record.
Spence was looking for a career-defining match-up against the legendary Manny Pacquiao, but the fight never realized. After Yordenis Ugas stepped in and beat Pacquiao, Spence sought the chance to fight him. Spence spectacularly stopped him.
Spence is a unique fighter who undoubtedly has loads of potential. His 28 and 0 records speak volumes about his potential. 
Oleksandr Usyk 
Oleksandr Usyk can, in various ways, be seen as the man of the hour. Usyk was an incredible cruiserweight who ran through the division after winning his Olympic gold medal. But he started cementing his legacy when he moved to the heavyweight division.
Usyk eased his way into the division with fights against Witherspoon and Chisora. He then upset a lot of fans by outclassing the people's champ, Anthony Joshua. Critics were concerned about how he would keep up with the big boys, but he silenced them one by one.
Usyk is technically sound and has the stamina to move flawlessly for 12 rounds. He sure has achieved a lot for someone who has only had 19 professional fights thus far (he obviously won them all). Also, Usyk is among the few professional boxers with higher education.
Tyson Fury
The Britton heavyweight needs no introduction. He is widely considered to be the best heavyweight of the modern era. Fury moves like a middleweight and possesses a lightweight head movement and reflexes. His skills and size have made him an unbeatable opponent for the likes of Deontay Wilder and Vladimir Klitschko.
With an imposing record of 32 and 0 and 1 draw, Fury is looking to set up a unification bout with the winner of Anthony Joshua and Oleksandr Usyk's rematch. So far, 23 of his victories have come from a KO, his most recent being a stunning uppercut that finished Dillian Whyte. 
Naoya Inoue 
The Japanese professional is a three-division world champ at only 29 years of age! The bantamweight champ has been climbing the pound-for-pound rankings for the past few years without dropping once. He holds a perfect 23 and ) record, and his power is evident from the fact that 20 of his victories came from KO/TKO.
His most recent victory came in the rematch against Nonito Donaire when he won the fight by TKO. The Japanese international is a modern fighter who has often had one of his fights in contention for KO of the year. His perfect record is the ultimate proof of his dominance in the lower-weight divisions.