Are you looking for a martial arts gym? Whether you are a beginner or an experienced martial artist, there are certain things you should consider when choosing a gym. 
Location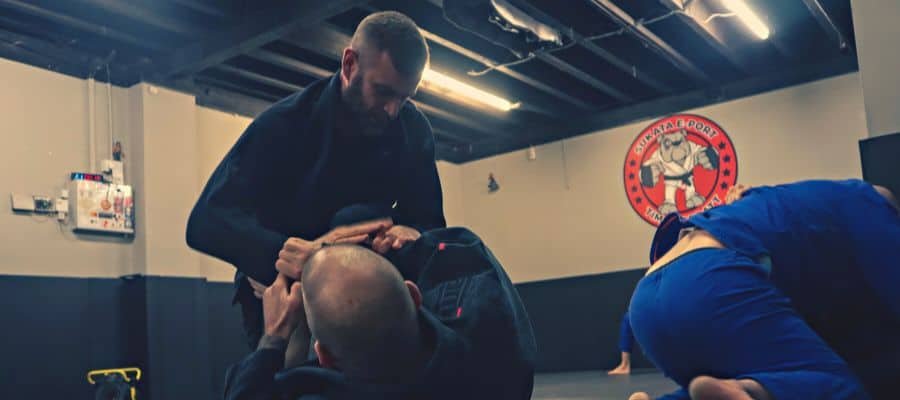 Is the gym close to your home or work? Are the training times convenient for you? One of the first things to consider when choosing a martial arts gym is its location. If you have to travel a long distance to get to your gym, you may find yourself skipping workouts or not going as often as you'd like.
You'll want to choose a gym close enough to your home or workplace that you can quickly get to for classes and workouts.
Instructor Experience And Credentials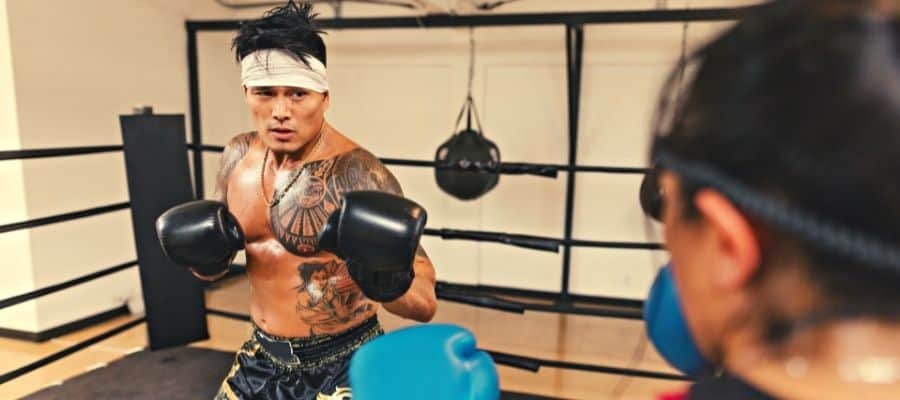 When choosing a martial arts gym, one of the most critical factors is the instructor's experience and credentials. A good instructor will have years of experience not only in martial arts but also in teaching.
They will have a deep understanding of the techniques and principles involved in martial arts and be able to communicate this knowledge to their students effectively.
Look for an instructor with a black belt or similar experience signifying the martial arts style you want to learn. This is a sign that they have attained a high level of mastery in their art. Also, check if the instructor is certified by a reputable organization.
The certification indicates that the instructor has met specific standards of excellence in their field. When considering a martial arts gym, take the time to speak with the instructor and get a feel for their teaching style.
Make sure you feel comfortable with them and that they seem like someone you can learn from. With the right instructor, learning martial arts can be an advantageous experience. 
Class Size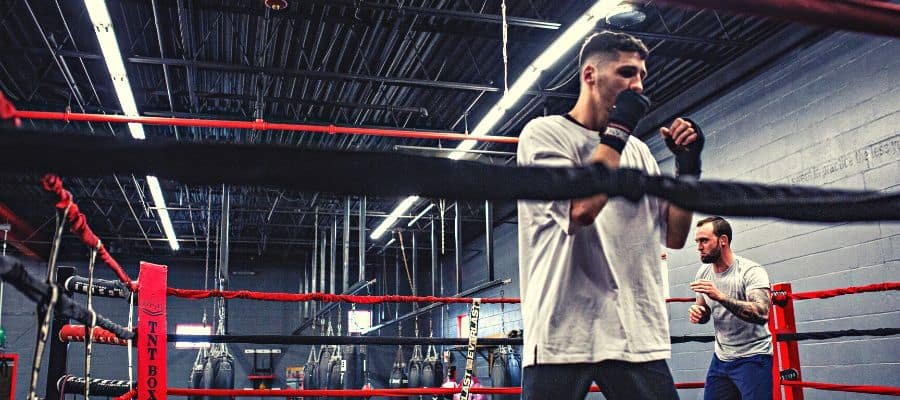 How many students are in each class? This can impact the quality of instruction you get. Class size can be an essential factor when it comes to martial arts. It is because smaller classes may offer more personal attention from instructors.
In comparison, larger classes can provide a more diverse range of students to learn from. Ultimately, the right decision for you will depend on your individual needs and preferences. Consider what's most important to you in a martial arts class, and choose accordingly.
Facility Amenities
When choosing a martial arts gym, you should consider the available facility amenities. Does the gym have a locker room? Are there showers and changing areas? Is there a lounge area where you can relax before or after your workout? These are all critical factors to consider when selecting a gym.
The locker room is an essential amenity for any gym. You will want to have a place to store your belongings while you work out. A locker room will also give you a place to change into your workout clothes. Showers and changing areas are also necessary for hygiene purposes.
A lounge area is a great place to relax before or after your workout. Some higher-class gyms have televisions in the lounge so you can catch up on the day's news or relax with a good book. Some gyms also have pool tables and other games in the lounge area. This is a great way to unwind after a challenging workout.
Cleanliness is also an essential factor to consider when choosing a gym. You will want to ensure the facility is clean and free of dirt or debris. 
When choosing a martial arts gym, consider the facility amenities vital to you. By doing so, you will be able to find the perfect gym for your needs. 
Training Program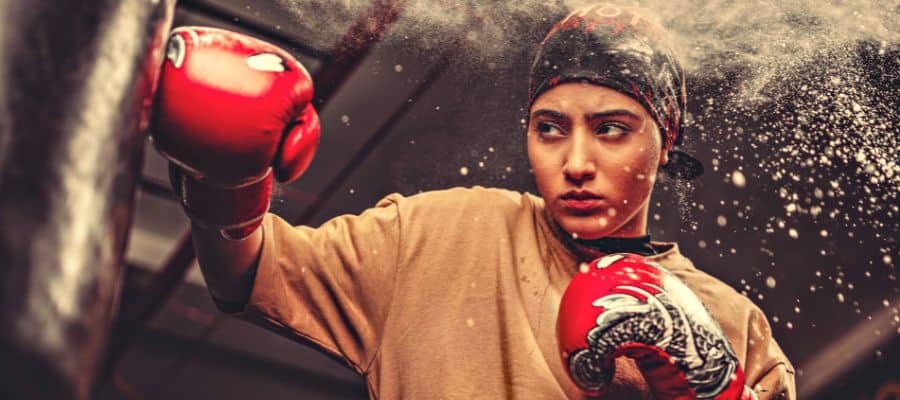 A training program is of utmost importance when choosing a martial arts gym. The training plan should accommodate your skill level, whether a beginner or a seasoned pro. You should also look for a program tailored to your goals, whether you're looking to get in shape, learn self-defense, or compete in tournaments.
When we say a training program, we mean a curriculum designed by experts that will help you progress through the ranks safely and efficiently. The training programs should be based on the principle of "learning by doing."
You'll learn the techniques faster and retain them better if you actively use them in training. For example, a good training program should include a mix of drilling, sparring or live-rolling, and conditioning work. Drilling is the process of practicing a technique over and over again until it becomes second nature.
This is how you develop muscle memory to execute the techniques without thinking about them. Sparring is a live practice against a resisting opponent. This is where you test your techniques under pressure and learn to react instinctively.
Live-rolling is unstructured sparring where both partners try to submit to each other. This is the best way to learn how to apply the techniques in a real-life situation. Conditioning work is essential to build the endurance and strength necessary to withstand the rigors of training and competition.
A good training program will have a progression system in place so that you can track your progress and set goals. The program should also be adaptable to make adjustments as you improve. And finally, the program should be fun! If you're not enjoying yourself, you will not stick with it.
Schedule And Class Times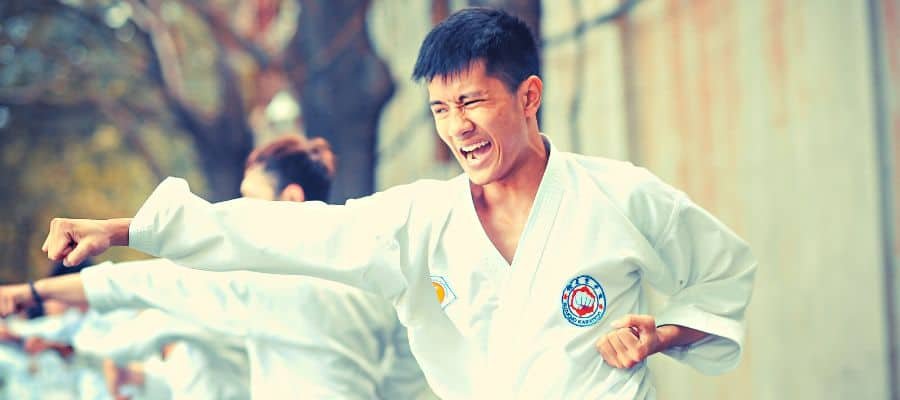 How often can you train each week? Are the classes offered at times that fit your schedule? When choosing a martial arts gym, the schedule is a critical factor. You need to ensure that the gym you choose offers classes at times that fit your schedule.
If, for example, you can only attend classes on weekends, then check that the gym offers classes during those times. If you work during the morning, like most people, you will want to find a gym that provides evening or night classes. 
Some gyms have the option of drop-in classes, which means you can attend any class offered at any time without having to sign up for it in advance. This can be a great option if your schedule is unpredictable or you want to try a few different classes before committing to one.
What Is The Cost Of Membership?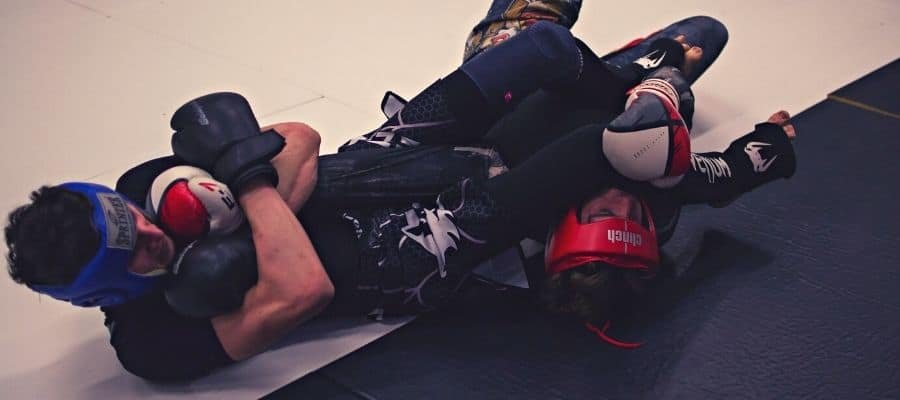 Is the gym affordable for you? Are there any hidden costs associated with membership? Another essential factor to consider when choosing a martial arts gym is the cost. Membership fees can vary widely, so it's crucial to find one that fits within your budget.
In addition to monthly membership fees, some gyms charge for classes, private lessons, and other services. Be sure to consider all these costs when choosing a gym.
Contracts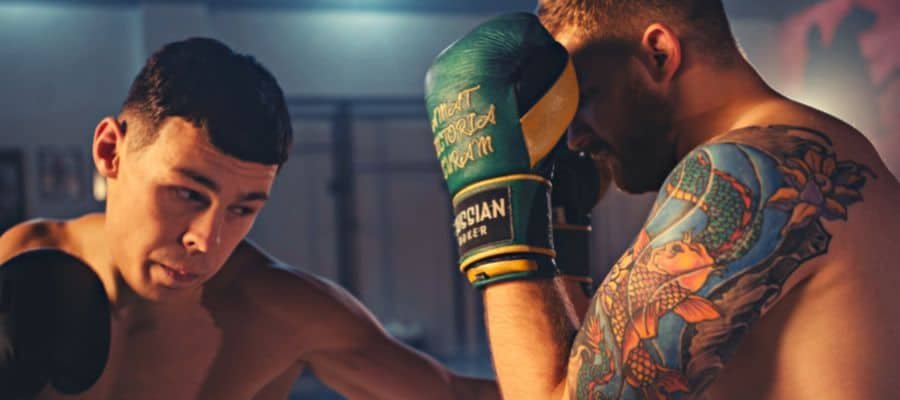 You might have to sign a contract when looking for a new martial arts gym. This contract will list the expectations of both the gym and the student. You should read this contract before you sign it to understand what is expected of you. Some things that may be listed in the contract include:
The length of time you are allowed to train for
The number of times per week you are allowed to train
What training types will you be doing (sparring, grappling, etc.)
How much you will be paying for training
What type of commitment you are making (month-to-month, yearly, etc.)
By signing a contract, you agree to uphold your end of the bargain. Make sure you are ready to commit before signing a contract. If you stop showing up to training or start causing trouble, the gym has the right to keep your money, even if you do not show up for training. 
What Type Of Martial Arts Do You Want To Learn?
When looking for a new martial arts gym, your choice of the gym will depend on What Type Of Martial Arts Do You Want To Learn? You can find karate, boxing, mixed martial arts (MMA), taekwondo, jujitsu, kickboxing, and other programs at most gyms.
The first step is to decide which martial art you want to learn. Once you have made that decision, finding the right gym will be much easier.
Karate
Karate is a prevalent form of martial arts, and there are many karate gyms to choose from. If you are interested in learning karate, make sure to find a gym that offers a variety of karate classes. You should also look for a gym with experienced instructors who can help you learn the techniques correctly.
Muay Thai
Muay Thai is another popular form of martial arts, and there are many Muay Thai gyms to choose from. If you are interested in learning Muay Thai, make sure to find a gym that offers a variety of Muay Thai classes. You should also look for a gym with experienced instructors who can help you learn the techniques right.
Sometimes people aren't truly sure about the differences between Muay Thai, Karate, Kickboxing, or even Taekwondo. For those readers, we have another article that provides needed information.
Grappling-Based Martial Arts
Grappling-based martial arts such as Brazilian Jiu-Jitsu (BJJ) and Judo are also becoming increasingly popular. If you are interested in learning either of these styles, make sure to find a gym that offers a variety of classes.
Also, like said above, don't forget about experienced instructors in the gym. You need someone who can show the techniques in the right way. If you are unsure about the difference between BJJ, Judo, No-Gi Jiu-Jitsu, or Japanese Jiu-Jitsu, our article about it can be useful.
With so many types of martial arts to choose from, it is crucial to find a gym that offers the kind of martial arts you are interested in learning. Once you have found the right gym, your martial arts training will be much more enjoyable and successful.
Referrals
Ask friends, family, or other martial artists for referrals to good gyms in the area. When looking for a new martial arts gym, your choice of the gym might depend on referrals.
Suppose you are just starting in martial arts. In that case, it is recommended that you ask for referrals from friends or family who have experience in martial arts. Referrals go a long way in helping you choose the right gym. It is because it lets you know what to expect from people who have actually been there from a particular gym.
When you have narrowed down your choices of martial arts gyms, the next step is to visit the gyms and observe a few classes. This will give you a good idea of what each gym offers and help you decide which gym is right for you.
Online Reviews
Online reviews can be a good quality indicator when looking for a new martial arts gym. However, taking these reviews with a grain of salt is essential, as some may be biased or fake.
To get started, check out the martial arts gyms in your area and read their online reviews. See what others are saying about the quality of the instruction, the facilities, and the overall experience.
If you have friends or family who are martial artists, ask them for recommendations. They may know of a great gym that you haven't considered.
Once you've narrowed your options, visit the gyms in person to get a feel for them. Talk to the instructors and students to see if they're the right fit for you.
Be Wary OF McDojos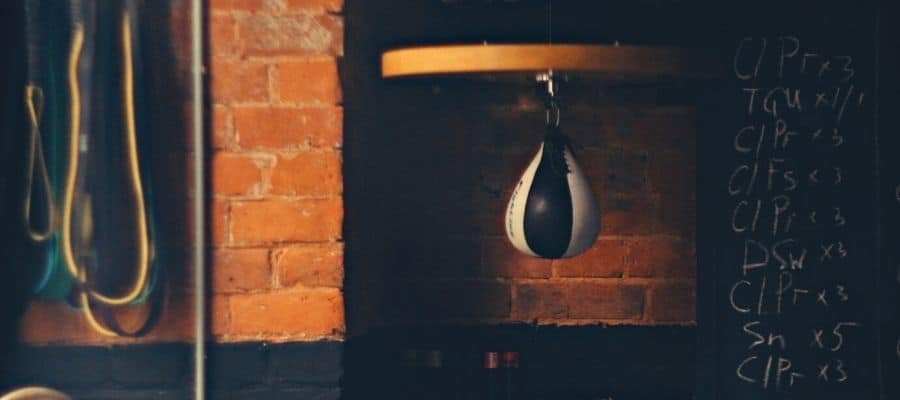 This is a term used to describe a martial arts school that is more interested in making money than providing quality instruction. These schools often offer unrealistic promises, such as guaranteed black belts or self-defense skills in a short time.
They may also use high-pressure sales tactics, such as requiring students to sign long-term contracts or pay for expensive uniforms and equipment. Coaches might also show off unrealistic moves or techniques designed to impress rather than teach. 
There are many great martial arts schools, but there are also some McDojos that you should avoid. If you're considering joining a martial arts school, do your research to ensure it's reputable.
Facility Tour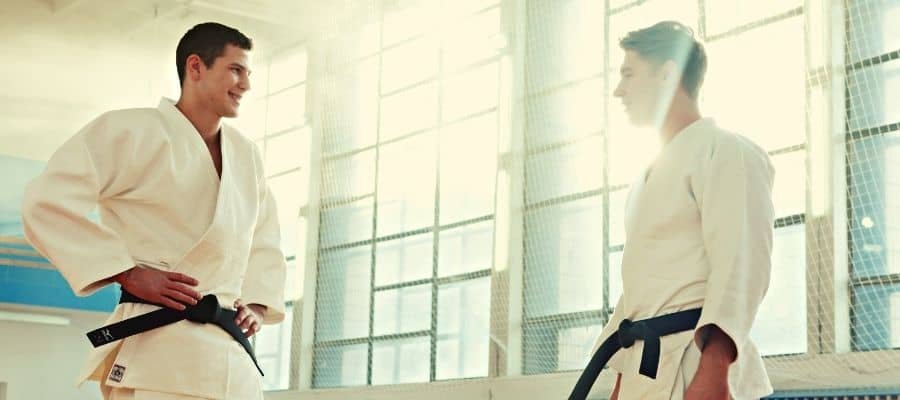 Schedule a time to visit the gym and see if it's a good fit for you. When looking for a new martial arts gym, taking a tour of the gym and meeting the instructors is a great way to get a feel for what the gym offers.
The tour will allow you to see the facilities and get a feel for the gym's atmosphere. This also enables you to ask any questions that you may have about the classes, the instructors, or the gym itself.
Free Class
Attend a free class at the gym to get a feel for the instruction and training style. Many martial arts gyms offer a free first class to generate new business. This is an ideal way to try out a new activity and get some exercise. However, you should know a few things before your first class.
Some martial arts require special footwear, so check with the gym ahead of time. Some gyms also have special uniforms that must be worn during class. These can usually be purchased at the gym or online.
Arrive at your first class a few minutes early so you can fill out any paperwork and get changed into your uniform. Most training will start with a warm-up, so it's essential to be dressed appropriately.
Pay attention to the instructor and follow their lead. Martial arts can be dangerous if done incorrectly, so listening to the experts is important.
Don't be afraid to ask questions if you're unsure about something. The instructor will be happy to help you out. Enjoy your first class and see if martial arts is something you would like to continue with.
What Is The Atmosphere Like?
The atmosphere in a martial arts gym is critical since it will determine the type of training that goes on inside. Much time and money are spent on ensuring the facilities are up to par and provide the best possible environment for growing martial artists.
The smell of a gym should be one of determination and effort. It should be where people come to better themselves, not just work out. The equipment should be top-notch, and the staff should be friendly and helpful. Most importantly, the gym should have a good vibe that makes everyone want to return.
One of the best benefits of learning a new martial art is the people you will meet. When you walk into a gym, you should feel like you are part of something special. Everyone there should be working towards a common goal, and that goal should be to improve themselves. Martial arts is a great way to meet new friends and learn about different cultures.
The feeling of community is vital in any martial arts training. A good gym will have a strong sense of community, and everyone will work together to help each other succeed. There should be mutual respect among all the members, and everyone should feel like they are part of something larger than themselves.
Conclusion
Choosing the right martial arts gym can be a daunting task, but it's essential to take the time to find a facility that's right for you. And remember, martial arts is supposed to be fun, so don't forget to enjoy the journey! With so many factors to consider, use this list as a guide to help you make the best decision possible.