The sport of boxing is followed by many people all around the world. Many decide to fight themselves. Others prefer to simply stay updated on the most current news. But, for a very long time, a dark cloud hangs over the sport. The sweet science has been clouded by the continuous presence of corruption in the sport.
There have been various instances of bribery. Fighters would get paid to throw fights. There have also been horrific instances of fighters tampering with gloves. This article sets out to explore the unfortunate dark side of the beautiful sport of boxing.
As with all professional sports, money has become an inevitable part of the game. Money is paid to professional fighters, referees, and judges. Those that are the most involved with the finances are the promoters. That is why they often exercise the most influence over the sport. Corruption has wormed its way into the sport for as long as it has existed. In the 1900s, we saw the prominence of the mafia in boxing. Later on, corruption became more individualized. The result is a beautiful sport, tainted by an 'every-man-for-himself' attitude.
There have been various developments throughout the years. The sport has changed in many ways. People have adapted to these changes to find ways in which they can ultimately benefit the most. It is an unfortunate reality that corruption is rooted in so many different areas. It is important to dive into the history of boxing. The aim is to find and elaborate on the areas that were most exploited by the greedy and selfish.
The Influence Of The Mafia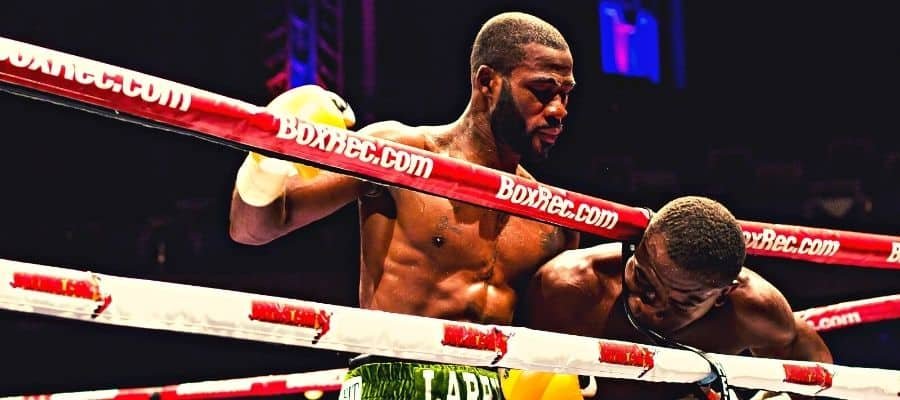 The mafia is known as a powerful group of people. They are notorious for their influence, which draws from their financial prowess. It is easy to imagine what control such a group can have with the resources at their disposal. That is why the sport of boxing has suffered under the influence of the mafia for a very long time now.
There are various examples where the mafia has pulled strings to achieve their desired outcome. The frightening thing is, these are only the events we know about. There is still a very good chance that there may have been more events that happened under their control. Our first two examples include two well-known fighters from a previous era.
Jake Lamotta and Sugar Ray Robinson were 2 of the best fighters of their time. So, when famous fighters are involved, there is a lot of money at play. Throughout his career, Sugar Ray Robinson had several proposals made to him. The mafia offered to throw fights for him. He turned all of them down. These proposals included a phone call from a renowned hitman, Frankie Carbo. It was about his fight against his longstanding rival, Jake Lamotta.
The title fight happened on 14 February 1951 and Sugar Ray bloodied Lamotta from round 1 onwards. Very few fighters managed to turn down the mafia without any consequences. In this example is it made clear to what extent the mafia's control stretched. Furthermore, we also see that Sugar Ray Robinson was a brave man. He deserves all our respect for what he did, in and out of the ring.
Frankie Carbo was referred to as the most powerful man in boxing at the time. He was part of a group of mafia leaders who guided boxing in different directions. These other leaders included Jim Norris, Truman Gibson, and Blinky Palermo. Together they exercised influence over the sport to gain as much as possible. During the 1950s, the International Boxing Club was a very prominent organization.
These 4 mobsters worked through the Club, which served as the ultimate façade for everything evil. But there was light at the end of the tunnel. The mafia's control was curbed when a fighter by the name of Dan Jordan refused to give in to their tactics. All the mobsters faced justice, except Jim Norris. The other three-faced between 5 and 25 years in prison. It signaled the end of a time of extreme corruption in the sport of boxing.
Fighters Who Tampered With Their Gloves
It was the former Heavyweight Champion, Mike Tyson, who spoke about fighters who make use of performance-enhancing drugs. He explained that these fighters should face time in prison for assault. This is because of the extreme risks that boxers take just by getting into the ring. Tyson spoke the absolute truth. For boxers, their mere participation is detrimental to their health.
There are certain rules at play to protect them. This includes the requirements about the sizes of gloves and wearing a mouthguard. Yet, there have been several instances where boxers have attempted to ease to victory. They try their best to bypass these rules. We will look at a few examples where fighters have attempted to cheat their way to victory.
Antonio Margarito
Miguel Cotto was an exceptional boxer and is an admirable man. He fought almost everyone that was a decent boxer during his career. He retired with a remarkable record of 41 wins and only 6 losses. One of those losses came against the notorious Mexican fighter, Antonio Margarito. The fight saw Cotto outclass Margarito in the first few rounds of the fight. But, something seemed off.
Margarito's punches seemed to have a more devastating effect on Cotto. Cotto was cut and continued to fight with a bloodied face. Shortly after, Margarito stepped into the ring to face the legendary Shane Mosley. Before the fight, Mosley's trainer went to watch Margarito's hands being wrapped. His trainer accused Margarito's team of putting a layer of plaster of Paris on his wraps.
The plaster of Paris would combine with Margarito's sweat during the fight. This would then form a solid and compact force. After Margarito's hands were wrapped again, Mosley demolished him. The news spread about the allegations against the Mexican. It resulted in him receiving a one-year ban.
An aggrieved Miguel Cotto had his suspicions about their first encounter. He demanded a rematch. Needless to say, the fight turned out to be a one-sided victory for Cotto. There was a sense of poetic justice in Cotto's rematch victory. But, not all fighters were fortunate enough to be handed a rematch. One such fighter who was let down by the sport of boxing is Billy Collins.
Louis Resto
Billy Collins was an Irish prospect who stepped into the ring to face Louis Resto on June 16th, 1983. The fight would go down as one of the most tragic fights in the history of the sport. Collins entered the fight as the favorite. He had a clean 14 and 0 record. Collins was beaten to a pulp for ten rounds.
His eyes were swollen to the point where he almost could not see. He kept on fighting despite the beating he took. Resto had won by a unanimous decision. After the fight, Resto congratulated his opponent. Collins was trained by his father, Billy Collins Snr. When Resto came over to shake hands, Billy Collins Snr immediately felt that something was wrong.
It became clear to him that someone had removed the padding from Resto's gloves. An investigation was launched. There were also allegations that plaster was put on his wraps. The result was inevitable. Both Resto and his trainer were arrested and convicted on charges of assault.
That was not the end of this tragic story. Young and aspiring Billy Collins was told that he would never be able to fight again. The prospect had obtained too much damage to his eyes due to Resto's battering. The news meant that Collins' aspirations had died at the young age of 22. After hearing the news, he fell into the dark pit of depression.
Later that year, the terrible news spread of Billy Collins' passing. He had driven off the road after drinking too much. It was a tragic ending to a tragic story. In a sport that concerns fighting, Billy Collins should never be forgotten. Nor should we ever stop fighting against the injustices of the sport.
Corruption In The Unpaid Ranks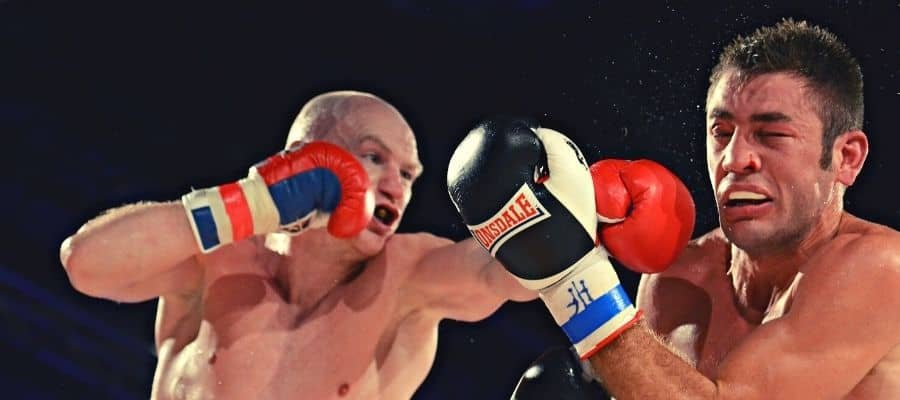 Every single boxing fan is familiar with the nerves that settle in when a fight has gone the full rounds. There is always speculation in close fights about who did better on the judges' scorecard. Every boxing fan also knows what it feels like when they know a fighter has been robbed. Controversial decisions by judges are common. This can be expected.
Judges score fights based on clean landing punches and various other factors. The general fan watches a fight while being oblivious of these factors. But, we are not just referring to the controversies here. There is a significant difference between a controversial decision and a clean robbery.
Olympic Games
Several examples come to mind. How can we forget the iconic interview with Floyd Mayweather after his Olympic final? Floyd lost on the judges' scorecards in a fight that everyone thinks he won. Jump up a few weight classes and another amateur fight comes to mind. Some people believe that Anthony Joshua lost his Olympic final in 2012. These are controversies and speculations. Thanks to the hard work of various reporters, certain bribes were exposed. We are now fortunate enough to have those facts at our disposal.
One of these prominent reporters is Professor Richard McLaren. Professor McLaren was approached by AIBA to investigate the corruption present in the 2016 Olympic Games. McLaren found that there were large amounts of money involved with the Games. Several high-profile fights were suspected to be fixed. The most prominent of these fights include the super-heavyweight final. The fight was between Joe Joyce and Tony Yoka.
McLaren stated that there were various bribes involved in the 2016 Olympic Games. He explained that the most senior officials would exercise their influence. The junior officials would then face an immense amount of pressure. There are reports that thousands of dollars were distributed amongst the officials. To add to the obscurity of the situation, these bills were distributed in toothpaste tubes. The corruption surfaced in various mind-blowing forms.
For example, drunken senior officials would approach those who did not want to comply. They would then attempt to manipulate them into cooperating. Furthermore, different ways of communication were developed. Those who wanted fights fixed would send signals to the officials in different ways. These allegations caused a serious uproar. The result was that those who officiated at the 2016 Games were all prohibited from officiating at the Tokyo Games in 2021.
The hands of corruption have a cruel grip on boxing. It has been so for a very long time. As we saw, it dates back to the influence of the mafia in match-fixing. When corruption took a more individualized approach, boxers tampered with their gloves. The unpaid ranks of boxing play host to various bribes and manipulation.
Which Sport Is The Most Corrupt?
It can be said that boxing is one of the most corrupt sports. But, is corruption also prevalent in other sporting codes? The answer is yes. Almost every sport has some manifestation of corruption somewhere. It is not only limited to boxing. Some examples include the Indian Premier League spot-fixing scandal. Cricket was plagued with corruption in 2013 when these allegations surfaced.
The sport of football has suffered just as much as boxing. The Qatar World Cup came and along with it several allegations of fraud. US authorities indicted 14 FIFA officials and tax evasion was largely at play here. Apart from boxing, cricket, and football, other sports have suffered too. Another prominent example also came from the Winter Olympics.
Salt Lake City, Utah spent millions of dollars on its proposal to host the Winter Olympics there. Some very questionable offers were made to the IOC officials. It ultimately resulted in the IOC having to fire these members. The Winter Olympics continued but was tainted by these allegations.
It is a difficult question to ask. There is no measure or way to determine which sport is the most corrupt. But, one can draw a simple conclusion. Every sport has its fair share of corruption. A wise man once said, boxing is perfect but people tend to ruin it. The same principle applies everywhere. Greedy people ruin sports in the pursuit of their interests.
Why Is Boxing So Corrupt?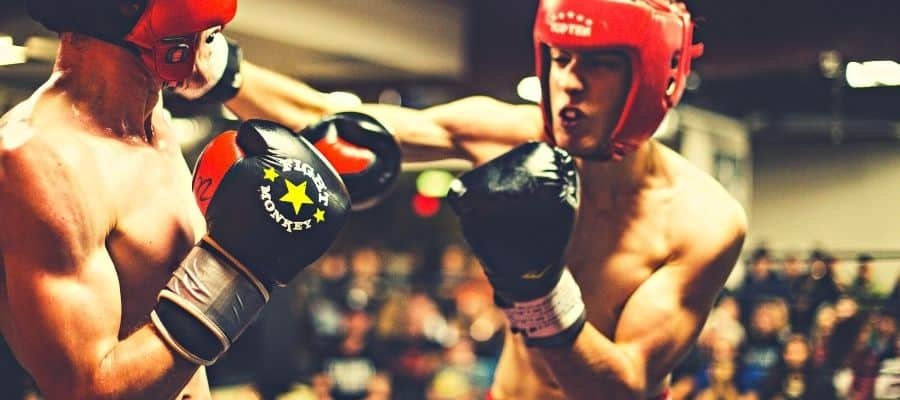 There are various reasons why corruption exists in the sport of boxing. People have come up with different theories about the continuous presence of corruption. It is crucial from the start to state that there cannot be a single reason. There is usually a range of factors that all play a role. As was mentioned earlier, money plays an important role.
The greed of high-ranking individuals often leads to vulnerable role-players being exploited. Prominent promoters such as Bob Arum and Don King have all been involved in corrupt matters. It can be said that boxing is so corrupt because people stand to gain a lot from the corruption.
Another prevailing reason is that there is a general lack of oversight. This means that there is no accountability for organizations. Promotors and managers do not have to report to anyone in general. This is different from the situation in other sports. Other sporting codes often have a large body that all the other bodies have to answer to.
There are different governing bodies in boxing and different rules apply. Yet, no one ensures that all the checks and balances are present. This means that people know that the chance of them being caught is very little. That also speaks on why boxing is so corrupt.
Conclusion
If you are reading this article, it probably means that boxing plays an important part in your life. The sweet science is renowned for helping people get through difficult times in their life. It is sad to see the impact that the ugly hand of corruption has had on the sport. It is a sport we all learned to love. Whether your love is because of the rush of training, or because of the nights spent watching till late, it does not matter. It is up to everyone to play their role.
Sugar Ray could not influence the political landscape too much at the time. But he stuck to his roots and refused to let the mafia get to him. It is an invaluable lesson that finds universal application. We must understand the importance of sticking to who we are and fighting our own game. That way, we can still eat, sleep and breathe boxing. We also have the chance to protect the sport at the same time.